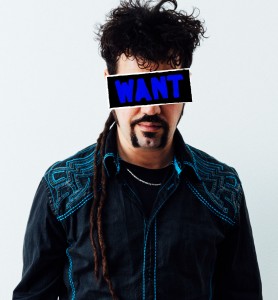 PROFILE
Gianni Ricciardi is the most well regarded Music Producer and Videogame Audio Director in Italy, with more than 20 years experience in the Game Industry. He also compose music for theatre shows, contemporary dance, live performances and other media.
Credited on more than 30 games, ranging from early handheld 8-bit titles to latest consoles and Virtual Reality technologies, Gianni has created audio and music for top industry players (Sony, Ubisoft, Apple, Capcom, Namco) producing and directing the creation of audio and music contents on some of their famous brands (Moto GP, Raving Rabbids, Tom Clancy's Rainbow Six, Rayman).
BACKGROUND
Passionate about music and technology, Gianni started playing electronic music on early 80′s computers like the Sinclair Spectrum, the Commodore 64 and the Amiga.
In 1992 his unstoppable curiosity towards technology applied to sound, brought him to graduate as Audio Engineer at Scuola di Alto Perfezionamento Musicale in Turin, Italy.
Skilled bass player, Gianni took the lead in several bands mixing rock music with electronic sounds.
In 2000 he joined Ubisoft Studios in Milan, as in-house Sound Designer, eventually switching to freelance few years later.
BIOGRAPHY
Having started his Videogame career in the 8-bit era, Gianni is considered one of the few true Game Industry veterans able to greatly contribute to innovation by designing custom audio engines and new audio integration processes.

After having challenged himself with Music Productions on the Nintendo Gameboy Advance (Street Racing Syndicate, Big Mutha Truckers, Smashing Drive), he began producing high quality audio contents on racing games based on the MotoGP (Capcom), Alfa Romeo and Superbike brands.
His craftsmanship and creativity has been widely recognized by both developers and publishers, who started steadily calling him for productions and technical consultancy.

Gianni Ricciardi pioneered new technologies acting as Audio Director on early gesture-recognition systems (Wii Remote, Playstation Move, Microsoft Kinect) since their launch on the market (Motionsports, Raving Rabbids: Alive and Kicking, We Dare).
In 2012 Gianni Ricciardi and Massimo Guarini (Naruto: Rise of a Ninja, Shadows of the Damned) found the independent game production studio Ovosonico. The studio signed with Sony Computer Entertainment Worldwide Studios Europe (SCE WWSE) and released in 2014 the award-winning PlayStation Vita game Murasaki Baby. The game music is composed, produced and performed by Gianni Ricciardi and it was very well received by both the press and the gamers. Murasaki Baby OST features also an original track written by the game audio guru Akira Yamaoka (Silent Hill).
In 2017 Gianni founded WANT Musik, indipendent Record Label and Music Production Studio mainly active in the Videogame Industry, focused on Spatial Audio and Immersive Media. His research is now going on by exploring state of the art Binaural Audio techology applied to next-gen Virtual Reality systems like Oculus and Vive.

Besides games, Gianni is also a Music Producer and a Bass player, often taking part in live shows, recording sessions or experimental audio/video projects.
COLLABORATIONS
Tim Exile (Warp Records, Native Instruments)
Howie B (U2, Brian Eno, Bjork)
Flavio Parenti (Woody Allen, Peter Greenaway)
Massimo Guarini (Ovosonico, Shadows of the Damned)
Akira Yamaoka (Silent Hill)
Tina Guo (Journey)
Vittorio Cosma (PFM, Elio e le Storie Tese, Microcosmi)
Stefano Cabrera (GNU Quartet)
Luigi Scialdone (Erlend Oye, Fitness Forever, Foja)
Fabrizio Romagnoli (David Gahan, Stewart Copeland, Howie B)
Lorenzo Cazzaniga (Ennio Morricone, Claudio Baglioni, Pooh)
Boyko Petkov (Sissi Atanassova)
Alessandro Mendini (Atelier Mendini)
Steve Piccolo (Lounge Lizard)
Gak Sato (Elliott Sharp, Vinicio Capossela)
Antonio Blanca (Twisted Tools, Liine Lemur)